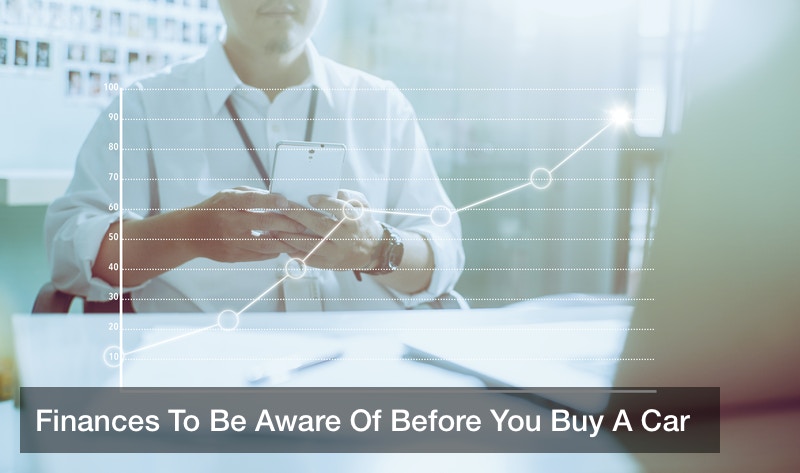 Buying a car is expensive. Some might even describe it as prohibitively expensive. "Counting gas, registration and taxes, depreciation, tires, insurance and finance charges, Americans spend $8,700 a year on average — $725 a month — for the privilege of owning a typical midsize sedan-expensive," NerdWallet writes. The average SUV will set you back even more — an average of $10,600 per year. What's more, if you want to buy a car brand new, you are looking at a price tag of at least $33,000, according to CNBC and Kelley Blue Book (KBB).
The extravagant costs of purchasing and maintaining a car are, on their own, worrying. Add in the financial troubles the average U.S. household faces; a study by the Federal Reserve reveals that 40% of Americans do not have even $400 in savings for an emergency. These costs can seem completely and utterly overwhelming.
With careful planning, buying a car and setting aside the necessary funds for its upkeep does not have to be a daunting prospect. With some foresight and a detailed budget, the average American can swing it. Here are some expenses and finances to think about before you buy a car.
Insurance
In just about all states, at least some car insurance is required by law. Before you buy a car, you must contact insurance companies to purchase basic liability coverage. "Liability coverage is designed to make sure drivers, passengers, and pedestrians who suffer damage or injury through the fault of another driver don't have to pay for repairs or medical care out of their own pocket," Nolo.com explains. There are a select few that will make exceptions if drivers can demonstrate that they can comfortably pay for any damages that should occur during a crash.
How much will this car insurance cost? According to Business Insider, car insurance averages out to $1,348 per year or $112 every month. After a speeding ticket, that average will go up to approximately $1,781. If you get a DUI, it may climb as high as $2,531 annually.
To keep your car insurance payments as low as possible, shop around for the best car insurance rates before you buy a car, bundle insurance if at all possible, take advantage of low mileage and safe driver insurance discounts, and do what you can to maintain a good credit score.
Purchasing Your Car
For the auto loan on its own, drivers pay an average of $391 per month to finance a used vehicle. Monthly auto loan payments may be as high as $554 per month for a new car. Of course, those are just averages. The exact amount you pay will vary greatly. That amount will depend on the make and model of your car, your driving history, your credit history, and more.
To secure the best possible vehicle loans, follow these tips:
Know your credit history. If at all possible, the American Association of Retired Persons (AARP) recommends going into the process with a credit score no lower 660 or 670. If your credit score is significantly lower than that, the AARP suggests doing what you can to fix your credit before you buy a car. Do that by making timely payments and paying off any current debts you may have. Avoid taking out any additional lines of credit or making any big purchases, like buying furniture or a swimming pool.
Compare rates. The average driver receives their car loan from a bank or credit union they find on their own or from a financial institution recommended at the dealership. For the most part, a credit union may be your best bet. However, you will not have to secure that loan until after your purchase, so it is always worthwhile to ask what rates the dealerships' financial partners have.
Only pay what you can afford. True, a higher monthly payment will enable you to pay off your car loan faster. However, a high monthly payment can easily backfire if you cannot afford to pay it. Agree on a rate and monthly payment that is well within your means. Remember, missing a payment is a big deal. California may be able to repossess your vehicle after just one missed payment. In many states, it is legal to repossess your vehicle after you miss three payments. Remember, you can always make an overpayment if your budget allows for it. It is much more difficult to make up for late or short payments.
Keep loans short if you can. To get the most value out of your car loan, a shorter car loan will maximize your savings. With a three-year loan instead of a five-year loan, for example, you will pay considerably less interest and, over time, pay considerably less in total for your car. Keep in mind a shorter term will likely come with a higher monthly payment. Remember to pay only what you can afford.
Before you buy a car, it is wise to get your finances in order. Do that by carefully reviewing the expenses associated with car ownership, like monthly auto loans.
Repairs and Inspections
Before you buy a car, factor in all the costs of owning a vehicle, including repairs and inspections. The cost of an average auto repair ranges from approximately $408 to as high as $1,186 per year. Plus, inspections run anywhere from $150 to $250 on average. To be safe, have enough funds set aside for repairs and for an annual inspection.
Repairs can get costly unless you play it smart. There are ways to bring down the costs of repairs if you plan ahead. The best way to keep costs down is to stay on top of preventative maintenance. Preventative maintenance includes routine oil changes, tire rotations, brake pad replacement, windshield wiper replacement, and a new car battery, if necessary. Plus, check your car manual for any routine repairs specific to your vehicle. It is also possible to bring down repair costs by comparison shopping and by tackling minor repairs, like changing your oil or your car's air filter, on your own.
A word on inspections: while it is wise to invest in an annual or at least semi-annual car inspection, not all states require them. Fifteen U.S. states require inspections once a year or once every other year. Some states mandate limited, semi-regular inspections that check emission levels only. Other states require inspections before you sell or trade-in your car, and some do not require them at all. Know the laws in your state.
If your state requires an inspection, know what repairs you need to pass. For example, in some states, you may need to work with an auto glass repair service before an inspection. Even a small crack will cause vehicles to fail inspection in many states. In others, the size and shape of the crack will determine whether your vehicle passes or fails inspection.
In most cases, you will fail an inspection if the check engine light is on, if your ignition's timing is off, your speedometer is broken, your gas cap is faulty, and/or your vehicle is leaking fuel. Get any necessary repairs prior to inspection. Otherwise, you may end up paying for two.
Pricey Upkeep
While the ideal outcome is to keep car ownership as reasonable as possible, it is wise to know all potential costs before you buy a car — including costs you would rather not think about.
Sometimes cars are simply expensive to upkeep. If certain systems fail, you are going to pay a considerable amount to fix and/or replace them. There is no getting around it. For example, if your air conditioning goes, replacing it will cost you $1,500 to $4,000. Radiator replacement, compressor replacement, airbag replacement, and fixing a bent car frame can all set you back thousands.
While there are some things you can do to reduce the likelihood of these repairs, sometimes things just happen. Keep up on preventative maintenance, and put several thousand dollars into your savings account before you buy a car. That way, you will be prepared should any of these systems fail.
Your Car Breaks Down
Should your car break down, you will need some savings to contend with it. You will need enough money to cover the repair as well as roadside assistance.
"According to Angie's List, the national average cost of a tow is $109. The exact rates vary by location, but you can expect a charge of roughly $2.50 to $7 per mile," The Balance writes.
The cost of a reliable towing service is one of the most important costs to consider. You do not want to be stuck on the side of the road unable to do anything about it. Of course, as with anything else, there are ways to get roadside assistance for less. Try:
Add roadside assistance to your auto insurance. Insurance companies offer towing and roadside assistance services for an upcharge of $1.50 to $5 per month. Do the math. If it costs less than towing your car outright (hint: it often does!), lock in this option.
Get free towing with your car warranty. When you purchase a new or used vehicle directly from a car manufacturer, many of those manufacturers offer a warranty and that warranty includes towing services. "Most manufacturers provide a service that will rescue you if your car leaves you stranded. You're covered if you lock yourself out of the car, get a flat tire, or run out of gas," Edmunds writes.
Talk to your credit car company. Some credit card companies include free roadside assistance as an extra perk. Chase, United, Capital One, and Bank of America are just a few.
When it comes to mapping out your finances for car ownership, you can never be too prepared. Think about what you will do if your car breaks down before you buy a car.
You Get Into an Accident
The average driver will get in a car crash once every 17.9 years, according to Forbes. A collision or accident is pretty much inevitable sometimes. Make plans about what you will do in the event of a crash before you buy a car.
A relatively minor, run-of-the-mill accident will set you back $820 if you are insured. Remember, insurance is a legal requirement in most states.
The costs can be markedly different if you experience a major crash.
You Are Involved in a Serious Accident
What if you are involved in a serious crash? When you are involved in a serious crash, it will be much more costly.
To keep costs as low as possible, document everything, go to the hospital or see your doctor right away, and work closely with a car accident injury lawyer. These steps are absolutely important. If you put off seeing your doctor, a judge may rule that your injuries happened after the crash. If you get thorough and timely documentation of any damages and injuries, you will likely receive compensation for current medical bills, any other related medical bills, and for lost wages while you are out of work. File claims with insurance companies as soon as possible. The sooner you file, the sooner you are likely to receive compensation.
Of course, if you are at fault for the accident — and particularly if you are driving while under the influence — that is a whole different animal. If that is the case, talk to a criminal defense attorney right away. You may be able to reduce sentences and costs by striking a plea deal, going to rehab, and/or taking safe driving courses.
A shocking quarter of U.S. households have zero dollars in their savings account. Purchasing a vehicle and maintaining it costs money. Before you buy a car, review the expenses associated with car ownership and do what you can to set aside enough savings for the purchase, general upkeep, and in the event of an emergency. Use free resources, like a spreadsheet, to carefully layout and honestly evaluate these expenses.