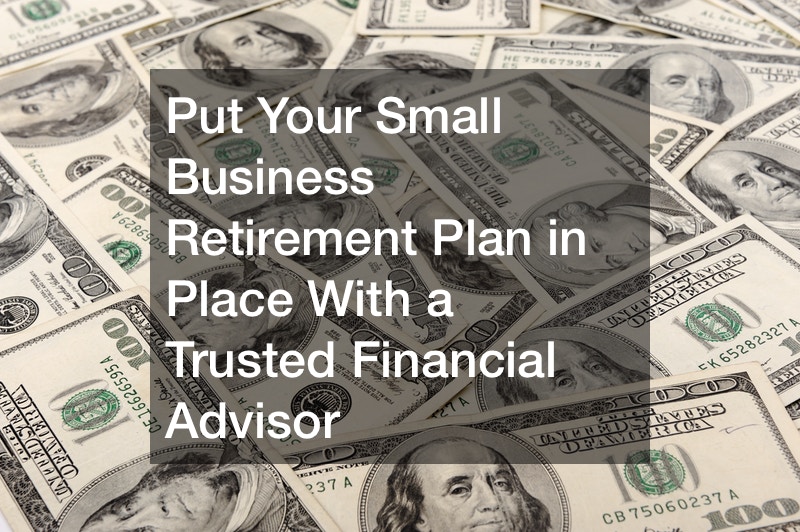 A financial advisor is trustworthy and can help you in various important situations. For example, this individual can assist you in the following conditions, or you can be your financial advisor:
You Own a Business
It would be wise to hire a financial advisor if you own a business. That person can act as your right hand and advise you about critical business-related decisions to help you achieve success.
You Want to Retire Comfortably
You will need to do some financial planning to retire comfortably. The best financial advisor for retirees is a person who can help you achieve that if you ask them to.
You Own Real Estate
Another reason to hire a financial planner is if you own real estate. Your planner can help you set up sales or make suggestions about how you can increase the value of your home. This person can help you make many other decisions you'll need to make as well.
You can start searching for the best financial planning advisors by using an advisor locator or a search engine. You'll find those who are all certified financial planners fiduciaries, and you can choose the best from the bunch.
Many people believe that when working with a personal financial advisor, their singular goal is just to invest your money. Of course, if you need help managing your portfolio there is no better place to turn than an experienced financial advisor. However, that is not the only reason you should consider consulting with a financial advisor.
Small business owners typically have a lot of decisions to make daily about the future of their company, taking care of their employees and making sure everything comes together. They tend to put their own needs on the back burner while they are juggling everyone else's. Many small business owners are not prepared for retirement on more than one level.
Preparing for Retirement
Most successful small business owners know the value of planning. They have planned to build a business. They have planned to ensure that their business is thriving, but they have forgotten their own retirement planning in the process.
Unlike 73% of employed workers, no one is offering the BOSS a defined plan for contributions. It is up to the owner to work that out and get the plan going for him or herself and their employees.
Retirement planning needs for the small business owner requires some specialized planning to be successful. The expertise of a dedicated financial planner can help to come up with a retirement plan and a successful transition plan for when the time comes that the owner is ready to retire.
Not Just Planning the Financial Part
If you are like most small business owners your business is like a child that you have watched grow and you may even feel apprehensive about walking away. Your legacy that is your business can go on with succession planning so you can control who takes over your business when you retire.
Successful planning for your retirement must include all the parts and processes that you worry about, such as who will take the helm when you retire and what role if any will you play in the business. Having a plan in place that is customized to your specific needs and goals is the best way to be prepared and retire someday.
You work hard, you deserve the peace of mind knowing that everything is planned out for your future. You deserve to have the retirement that you envision for you and your family. The best way to get there is with the help of a dedicated financial planner.
Learn more about all the services that a financial advisor can provide to build your wealth, plan for retirement and reach your financial goals.