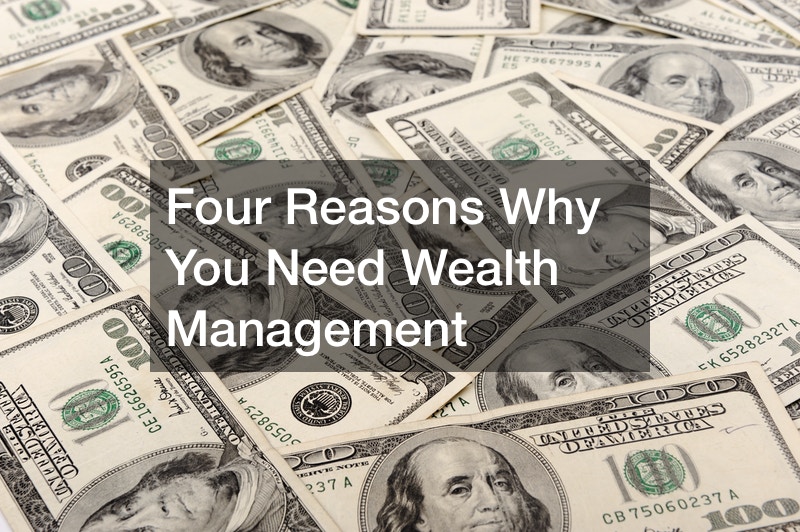 Financial markets are doing well at the moment, giving smart investors a variety of ways to increase their overall wealth. Whether you're an experienced investor or new to the market, working with a wealth planner can help you reach your financial goals. There are several affluent wealth management firms offering financial planning services. Financial advisors can help you identify weaknesses in your portfolio and determine the best way to safely increase your assets.
For most wealthy individuals, comprehensive wealth planning is a must, in part due to the complicated nature of their finances and the variety of assets that must be taken into consideration. Before hiring a wealth management firm, take some time to catalog your assets. Having a good overview of your financial situation is a critical first step when it comes to finding the right financial planner.
Make sure to select a professional with experience in the type of asset management that you need most. Some financial planners also provide services such as tax preparation assistance and estate management.
For some, managing money is not the easiest job. There are plenty of loopholes to navigate, complicated tax codes to consider, and financial planning to map out. And not everyone has a mind for numbers, further complicating matters. And the truth is, as of 2015, the US Tax Code contained approximately ten million words! If numbers already aren't your thing, the Tax Code will not be your friend.
With so many complications tangling up your money, financial planners and wealth management can be of great assistance to you. If you're one of many Americans who need help understanding the vast world of financial investments, taxes, and other money services, wealth management is a great investment for you. Let's look at four reasons why you'll want to consider a wealth manager to handle your money.
Investments
Invest aggressively or conservatively? How much should you invest? What accounts do you invest in? The best financial planners will be able to wisely guide you towards strong markets and let you know when you should invest aggressively or more conservatively. These planners know how the stock market works and can navigate this complicated sea of numbers for you.
Tax Assistance
Filing the most basic of taxes is still fairly complicated. When you have multiple assets, properties, investment accounts, or other sources of income, filing your taxes correctly can be even more of a nightmare. This is where wealth management services shine. With experts on your side, filing your taxes does not have to be a complicated event that you dread every year. Financial experts can handle the process from start to finish, ensuring your sanity and peace of mind.
Estate Management
There are dozens of ins and outs when it comes to your estate, especially if you have multiple properties and a complex will. If you invest in properties, or you find yourself on the receiving end of large estates from relatives, a great financial expert can be of great assistance. These experts can handle the various property taxes and city and state requirements that come with owning property and maintaining assets while continuously growing your money.
Retirement Planning
you've started to plan for retirement. That's great! Not everyone can say the same thing. However, you don't know how much money you have in investments, how much in assets, or how much in properties you have. You don't know how to calculate a livable retirement wage so you and your spouse won't have to pick up a part time job after retirement. Wealth management is a fantastic tool to have in your arsenal when it comes to planning for retirement. With one of these experts at your side, you won't have to stress about the future when you're supposed to be enjoying the best years of your life.
Your money doesn't have to be stressful. With the right financial services at your side, putting your hard-earned money to work for you is simple, ensuring a happy and healthy future for you and your family.